Our Staff…
Our teachers are what really make Discovery Learning Center special. They are educated, experienced, nurturing, and dedicated early childhood professionals. DLC teachers come to work everyday because educating young children is their passion and their career.
Our school requires teachers to be professional, interactive, get dirty, collaborate, nurture, sing, and to laugh. In return, DLC provides a work environment for our staff where their intelligence and creativity is valued. They are given the freedom to explore new topics and create projects and activities based on our student's emerging interests. Our low ratio (typically 1:6) allows teachers to meet all of our student's needs.
Linda Smyth – Founder/Co-Owner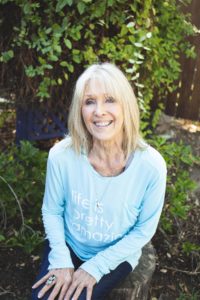 With 40 years of experience as the owner of DLC, Linda has her B.A. degree in Human Development, and a M.S. degree in Child Development. Linda also taught Child Development at the college level for over 24 years. Linda created DLC based on a dream. This dream included a special place for children to grow and develop according their individual timeline. A place where kids could just be kids, get dirty, get loud, explore, and create. A place where children are not simply being prepared for a rigid path, but where a unique path is being prepared for each child based on their talents and interests. This dream also included a place where preschool teachers were valued, respected, and cherished for the true heroes they are. DLC is constantly changing and evolving to meet the needs of our changing students, but Linda has always guarded her original dream and philosophy. The rest is history!
Jami Charlton – Program Director/Co-Owner
Teacher Jami has been at DLC her whole life as she attended DLC as a child. Starting as a volunteer at the age of 17, Jami worked up to an aide/substitute teacher throughout her college years, and finally became a full time teacher in 2006. She first earned her A.A degree in Early Childhood Education from Sierra College , then her B.A. degree in Psychology from Notre Dame de Namur University, and a M.A degree in Child Development from CSUS. Since 2006 teacher Jami has worked with every age group at DLC. In 2013 teacher Jami became DLC's program director. Teacher Jami is very active in the program, always building relationships with the children, teachers and parents. She is also the current school-age teacher!  When not at DLC, teacher Jami enjoys spending time with her family, practicing yoga, and riding her bike!
Bonnie Ward – Preschool/School-Age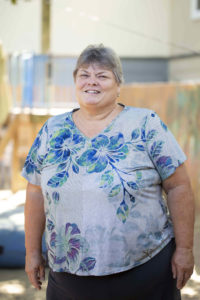 Teacher Bonnie began teaching at DLC in 1987. Bonnie holds an A.A degree in Early Childhood Education. Before coming to DLC Bonnie had many years of teaching and director experience at a preschool in El Segundo, Ca. Teacher Bonnie leads the Dragonfly group (middle to older 4's) during the regular school year and is with the school-agers in the summer time. Bonnie is a gifted teacher with an amazing knack to make children laugh and smile. She can draw out the shyest of children and quickly learns their likes and dislikes, making them feel right at home. And she is famous around here for her story times. Her voices and funny ad-libbing have every one cracking up! Bonnie has a passion for art and always finds a way to incorporate a variety of media, tools, and materials to enrich her student's learning experience. She has a great sense of humor as well! Bonnie is an amazing mentor to all staff at DLC, sharing her wealth of knowledge and experience on a daily basis. She is the heart and soul of our program!
Stephanie Parkes- Preschool/School-Age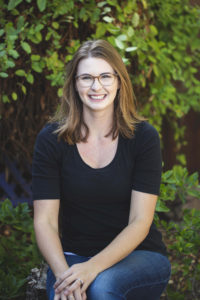 Teacher Stephanie has been at DLC since 2011. She earned her B.A. degree in Human Development from UC Davis. Stephanie has worked with all age groups at DLC, and is now co-teaching the Squirrel group (young two's)! Stephanie is gifted at crafting a beautiful and rich learning environment that invites children to touch, explore, & create! She is a keen a observer of her student's interest, and masterfully weaves them into the group time curriculum. For a child, growing and learning are always easier with teacher Stephanie's help! She is incredibly kind and loving!
Teacher Stephanie loves spending time with her large family, creating gorgeous succulent arrangements, shopping at Trader Joe's, eating chocolate and drinking coffee, but strongly dislikes frogs!
 Kimberly Dillon – Preschool Teacher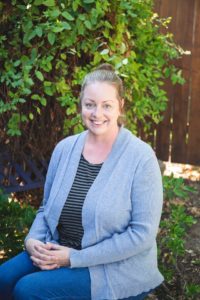 Teacher Kim began working at DLC in September of 2013. However, she has been teaching in the field for many decades now. Kim team teaches the Honeybee group (young to middle 3's).
When Kim walked in our doors she said, "I feel like I've been searching for this school for forever."  This is because DLC is similar to teacher Kim's preschool which she attended as a child in Santa Cruz, CA. Her preschool experience was so profound that it led her to pursue a career as an early childhood professional.
Kim values individuality, TRULY hands-on art & science projects, literacy development, and creative movement. She has attended various child development conferences on curriculum approaches, as well as different areas of development, and has a sound understanding of appropriate child development practices. When Kim is not at DLC she enjoys photography, gardening, and traveling, and spending time with her husband and son Anthony!
Justine Matteucci- Preschool/Assistant Director
Teacher Justine came to DLC in October of 2014. Justine graduated from UC Irvine with a B.A in English and a minor in educational studies, studied ECE at Sierra College. While at UC Irvine Justine volunteered in Jumpstart, an Americorps program to prepare low-income preschool children for school success. For several summers now, Justine and her family have run the Royal Family Kids Camp for foster youth. For one week in July they create an environment for foster youth where the kids feel safe, loved and valued. They have birthday celebrations, Christmas in July and so much more!
Justine leads the Butterfly Group, our oldest preschoolers. Justine's classroom is full of amazingly dynamic art projects, "loose parts" for kids to creatively build and create with, break out dance parties and most importantly, lots of laughter and love. Justine is fun, kind, and calm! When not a DLC Justine enjoys reading, exercising, spending time at the beach, and most of all spending time with her husband and two children.
Monique Lobaugh- Preschool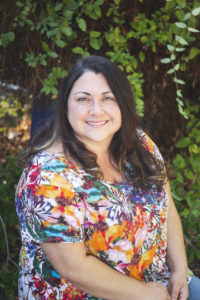 Teacher Moe came to DLC in February of 2018 with over 20 years experience in the child development field! We are so glad she finally found DLC. Moe works with the Squirrel group, our youngest preschool friends. If you have a two year old, then you know this can be a particularly challenging time in a child's life. Moe has the most kind, gentle and patient approach to working with very young children. She sees each individual child and notices their strengths and challenges. Her voice is always soft and understanding. This is just how Moe is all the time…kind, thoughtful, and loving.
When not a DLC Moe loves spending time with her family. She and her husband are high school sweet hearts, and they have son named Antonio. Moe is also very close with her two sisters.
Jessie Stakes- Preschool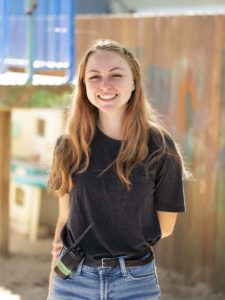 Teacher Jessie began teaching at DLC in the summer of 2019. She is currently enrolled at Sierra College and will earn her AA degree in Early Childhood Education in May of 2020! Jessie plans to transfer to CSU Sacramento in the fall of 2020 where she'll work toward her BA degree in Child Development. Jessie has always been drawn to young children. When she made the decision to turn it into a career she was working at an in-home daycare setting and the philosophy just wasn't aligned with how she thought young children should learn. Shortly after she discovered DLC!
In her time at DLC Jessie has been like "the jack of all trades." She's worked with the Squirrels, the Honeybees, the Butterflys, and now she is training to be our school-age teacher. Jessie truly is a team player. She fills in wherever she is needed, and always comes with a smile on her face! Teacher Jessie brings to this school a love for nature and a sense of calm and ease. When she arrives to school the kids all run up to hug her shouting "Teacher Jessie is here!!!" When not at DLC Jessie enjoys hiking, kayaking, camping and game nights with her friends.